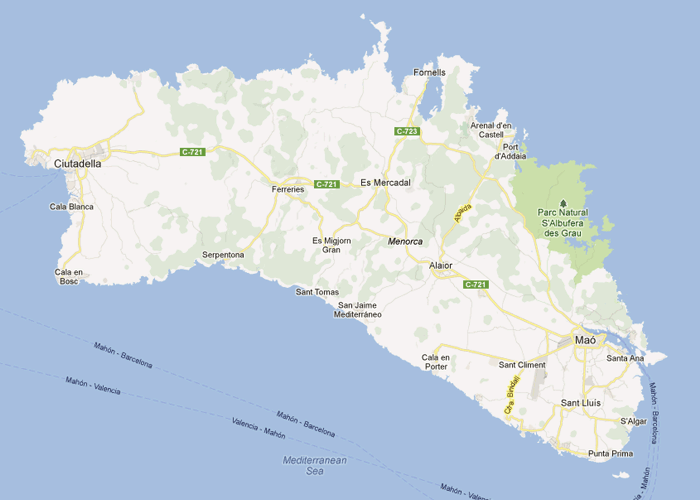 159,000€
Brand new home, in a beautiful and modern building, located in a quiet and pleasant area of the town of Alaior.
The property is divided into a living room with access to the terrace/balcony, an open ...
222,705€
Entire house located in the center of Mahón, with the right to add another floor level and extensive renovation possibilities.
Distributed in basement, ground floor, first floor and a great roof ter...
On request
Land without building in Cala Llonga of 835 m2, located in a privileged environment, it has great value for the biodiversity of its species. However, the property is included in the local planning and...
95,445€
Plot to cultivate one's own crop. Situated in Sant Lluis, the plot measures 1,950 m2, with a shed of about 25 m2 to store utensils and materials needed to work the land, it also has an artificial pond...
On request
435,000€
Detached villa with stunning views of the port of Mahon, located in the prestigious and quiet coastal residential development of Cala Llonga.

The house is build over two levels with a beautiful gar...
160,000€
Spacious and bright apartment located near the Borja Moll area of Mahón and only a few minutes walk from the centre of Mahón.
The house has a small hall, a living room, a kitchen with a large pantr...
110,000€
Property seized by the bank
Apartment with two bedrooms and a bathroom located in a building of three floors above ground. It is located in the town of Ciutadella de Menorca, in the province of Balea...
106,050€
Business premises on the first floor with 1 bathroom, a large room and a great terrace with incredible views of the sea.
Parking area.
Up-to-date water and electricity installations and supplies.