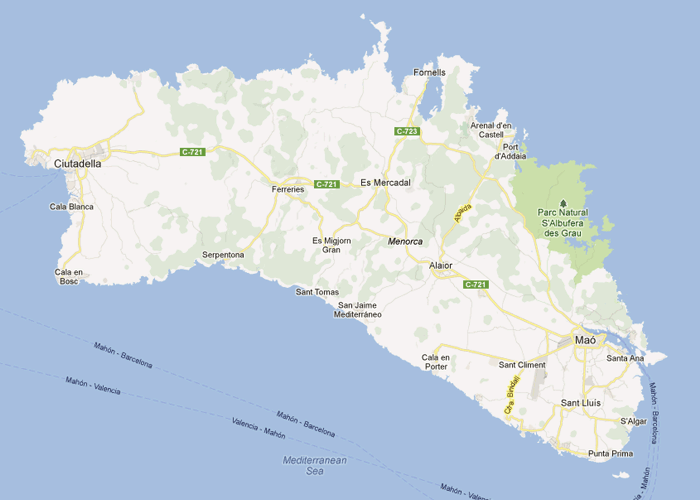 202,500€
Located in a quiet environment of single-family housing is sold solar buildable with project and license to build a modern villa with insulation of high energy efficiency and facing south to make the ...
265,000€
Building plot with sea views and with a valid license to build a detached house of about 100m2 with pool and garage.
120,000€
Building plot with urban qualification for an individual-family residential housing system.
Buildable 0.35m2 / m2. Ground floor + 1 in a single house, being a total of 534,8m2 buildable.
Possibility...
233,000€
Building plot located in a fantastic area on the south coast of the island of Menorca.
A privileged place because it allows one to build a beautiful detached house with pool, garden and a great terra...
450,000€
Building plot located in a coastal area, of which a 25% construable area on the ground floor plus 10% on the first floor plus sports areas (swimming pool).
90,000€
Building plot in the quiet Urbanization of Son Parc with its pine forests, beach and even golf course and shopping center ..
The plot is ready for connection to all services.
One can build a house o...