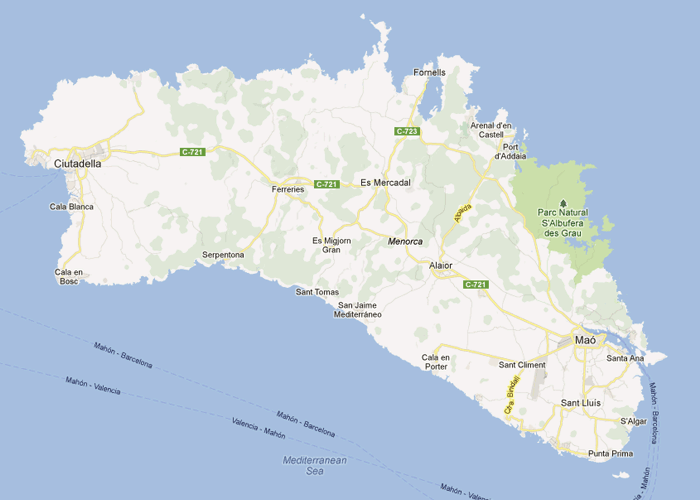 84,900€
Cosy apartment located in the quiet and pleasant complex of Cala Tirant, Es Mercadal.
The apartment is divided into a living room-kitchen, 2 bedrooms, 1 bathroom and a laundry room.
It also has a sm...
395,000€
Incredible apartment with living room connected to a large covered terrace, the canopy is removable and from here you can enjoy stunning views of the bay.
It consists of three bedrooms with fitted wa...
139,000€
Apartment in Son Bou on the first floor with 2 bedrooms, 1 bathroom, a kitchen, a living room-dining room and a covered terrace. The apartment has been renovated in 2017 and the bathroom in 2018. It i...
169,075€
Apartment in Cala'n Porter with a large private terrace.
It consists of 2 double bedrooms with windows to the exterior, a spacious living room open to the kitchen, a bathroom and a small open laundry...
170,000€
Cozy ground floor apartment with 2 bedrooms, 1 bathroom, living room-kitchen, terrace and garden for private use. Area to dry the linen. Community pool and garden.
Located a short distance from the b...
129,000€
Apartment located in a very quiet urbanization, just minutes away from the bay and leisure area.
The apartment is divided on the ground floor into a living room with access to the terrace, a kitchen,...
149,000€
Beautiful semi-detached apartment in a small residential complex with gardens and swimming pool in Cala'n Porter.
It has a spacious living room with sloping ceilings and exposed beams and open kitche...
99,990€
Cozy and quiet semi-renovated, ground floor, apartment in S'Algar of 50m2.
It consists of 2 bedrooms, one double and one single, a small interior patio, a hall and a living - dining room. Both the ki...
126,000€
Cozy apartment located in a quiet complex.
The complex has two communal swimming pools, a garden area and an open parking area.
The apartment is accessed by a large terrace of about 15m2, for privat...
233,000€
Apartment with great sea views located in an apartment complex with garden.
Access to the house at street level and divided into a kitchen with breakfast bar, a living room with fireplace and a balco...